I know it's taboo to post sugar the first week of the new year, with everyone on the diet train and all, but since it's the SECOND week in January…I think we all deserve a treat for making it this far. Am I right, or am I right?! First, I have to admit that I'm am so not a vanilla person. I will choose chocolate every time. Or maybe lemon. But never vanilla. However, my daughter had a friend over recently and it was the little girl's birthday. Me, being the awesome mom that I am (so says I), offered to bake a cake. The girl requested vanilla. I was like "huh?" She said she didn't like chocolate. So I made her leave. Just kidding…but seriously?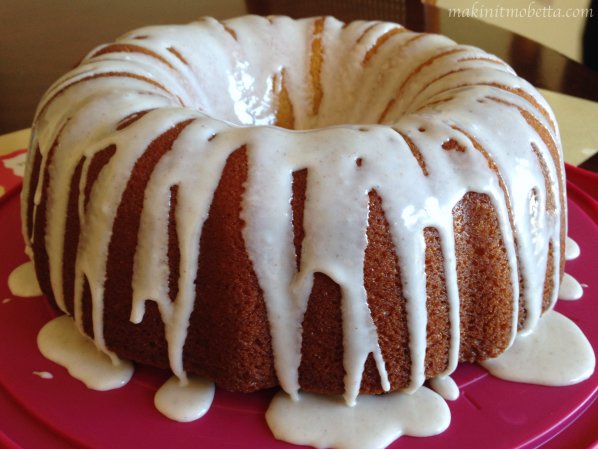 Well, I may just be a vanilla convert. I never knew the quality of the vanilla would make such a difference. I mean, you usually only add a teaspoon or so to baked goods, so what's the big deal right?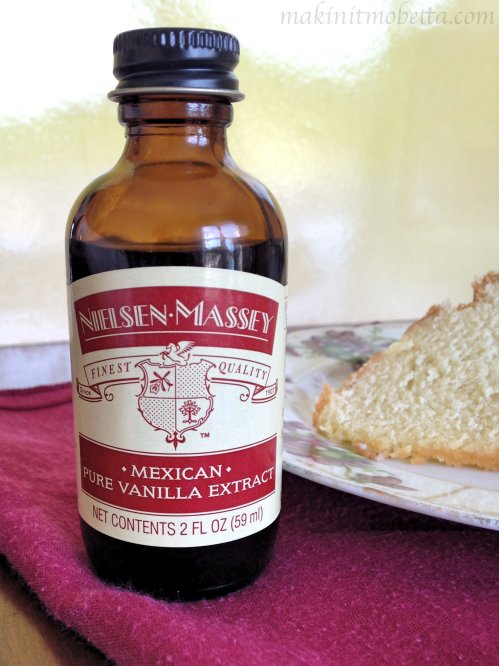 It makes a difference. Trust me! I was sent some Mexican Vanilla to sample and used it in this cake…it was so good! Granted, the predominant flavor of this cake, is in fact, vanilla. So it would make sense that a good quality extract would up the yumminess factor.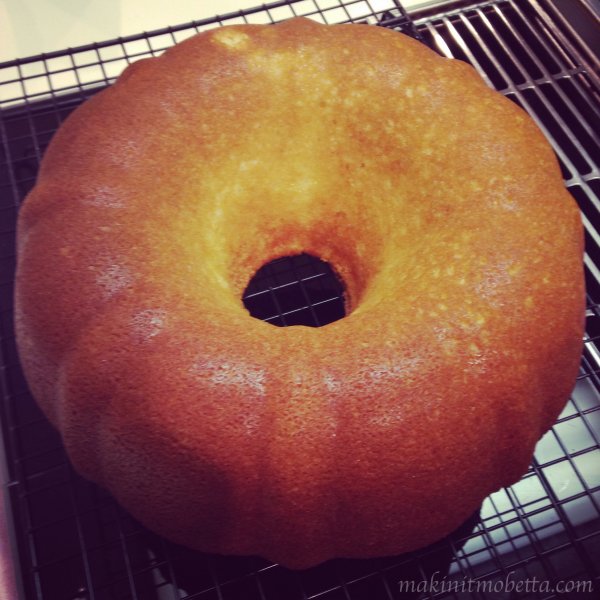 The cake itself is lighter than a traditional pound cake, but still nicely dense. It has a good flavor and would be excellent with a chocolate ganache, lemon glaze, or pretty much anything you want to top it with. It's even good plain!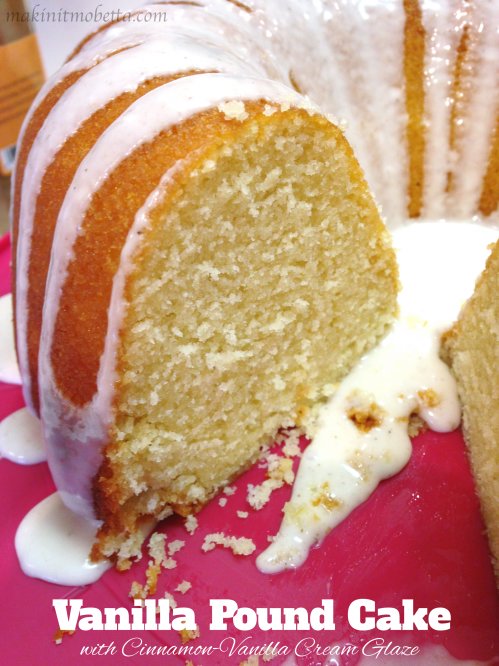 I decided I would go all-out vanilla, and added vanilla cream glaze, with a little cinnamon.
[amd-zlrecipe-recipe:11]
Recipe Source:
So what are you…a chocolate or vanilla person? Or lemon, or strawberry….we can still be friends.
I was provided a sample of the Nielsen Massey vanilla mentioned in the post but was not compensated nor obligated to right about them. All thoughts expressed are my own.
This Vanilla Pound Cake was featured at the Party, , and chosen as a host favorite at !
I may be linking up at any of the following – (Monday) , , , (Tuesday) , ,, , (Wednesday) , , , (Thursday) , , (Friday) , , , ,, , , , (Sunday)