This post was sponsored by MINH® Mini Chicken Egg Rolls and I was compensated to write it. Regardless, what I have written reflects my own opinion and experience. I hope you find it useful.

The holidays are in full swing, and with that brings social gatherings. And obviously you can't have a get together without lots of good eats…otherwise it's just a meeting. (Ok, so I'm sort of paraphrasing Julia Child, but she definitely had a point.) I love party food (aka appetizers, appies, finger foods, or hors d'oeuvres <– hardest word ever to spell)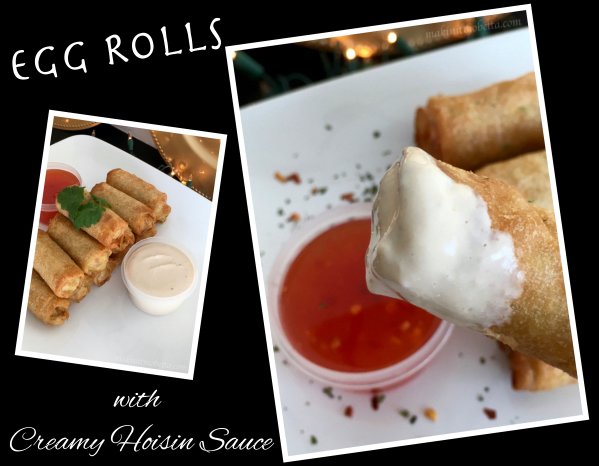 Sometimes we have hors d'oeuvre night where we just have a bunch of party food for dinner. My kids love that (for obvious reasons.) It's mainly for "special occasions". Anyway, as much as I love making everything from scratch, like homemade egg rolls, I often just don't. have. time. So, I was thrilled to find these at Sam's Club.
They are affordable, you get a bunch in a box, and most important – they are delish!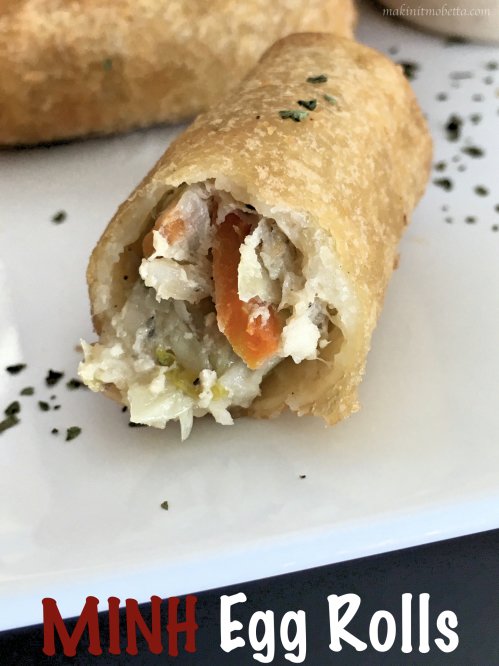 They are the perfect size to serve at a party too. They bake in the oven in under 15 minutes, and come with a tasty sweet chili sauce.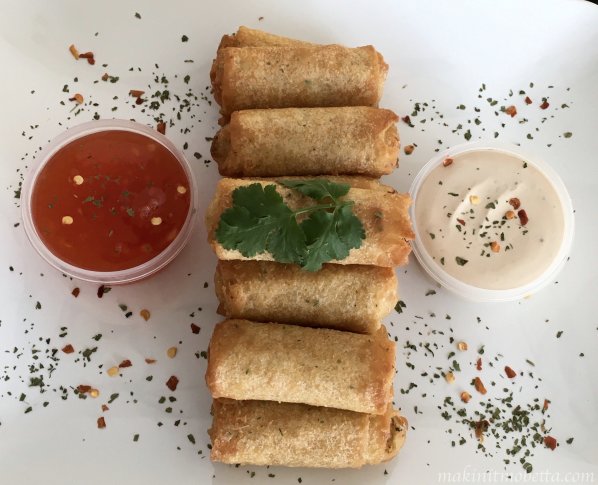 I've sprinkled this platter with dried cilantro and red pepper flakes (green & red!) but it could be easily omitted, or just added to the sauces. You could also use basil I think, but I would not recommend oregano (personal opinion).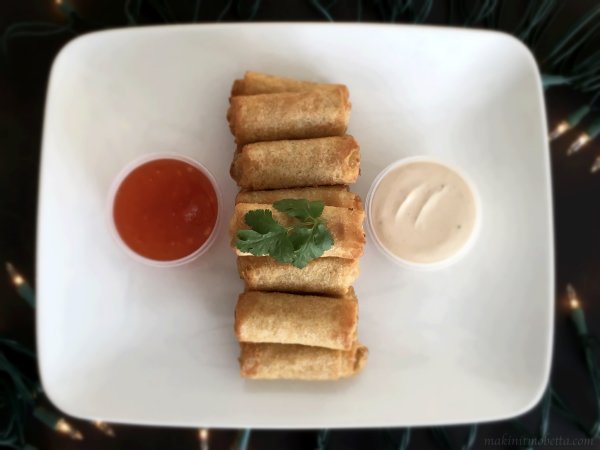 Along with the sweet chili sauce, I wanted a white sauce (I almost made it green with the addition of green dragon sauce, but I wasn't sure if it would look appetizing.) This is a mild, creamy, slightly sweet sauce that pairs well with the egg rolls and perfect for those who have a low heat tolerance (everyone in my house except me!), but you can easily spice it up by increasing the chili paste or adding red pepper flakes.
[amd-zlrecipe-recipe:9]
In addition to mini egg rolls, my other "go-to" party foods are sausage balls (these are a must at Christmas and New Year's!), Creamy Sausage Dip, Chips with restaurant style salsa, chips and dip, cheese and crackers, and at Christmas, there will be fudge on the dessert table, along with these…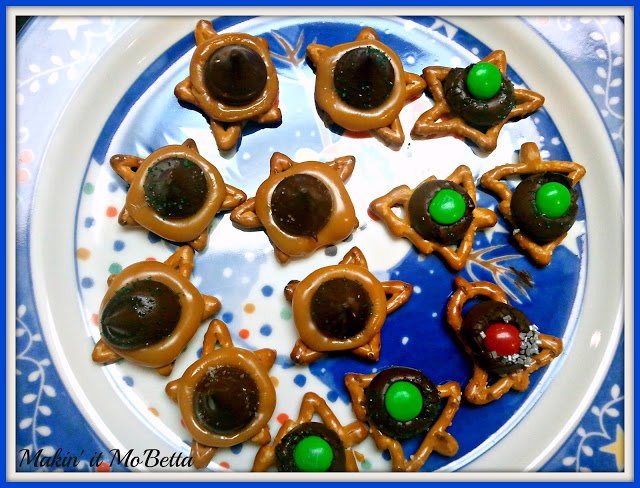 Pretzel Treats…my kids LOVE these. Obviously, we don't usually have fancy parties. We have family, kid-friendly parties! What's your favorite party food?