For those of you watching your carb intake, cauliflower can be used as a decent substitute for potatoes in some dishes. I say 'decent' because I don't really like cauliflower but have been successful (and sometimes not so successful) in using it in the place of potatoes for a low carb side dish and my favorite way to eat it….as pizza crust!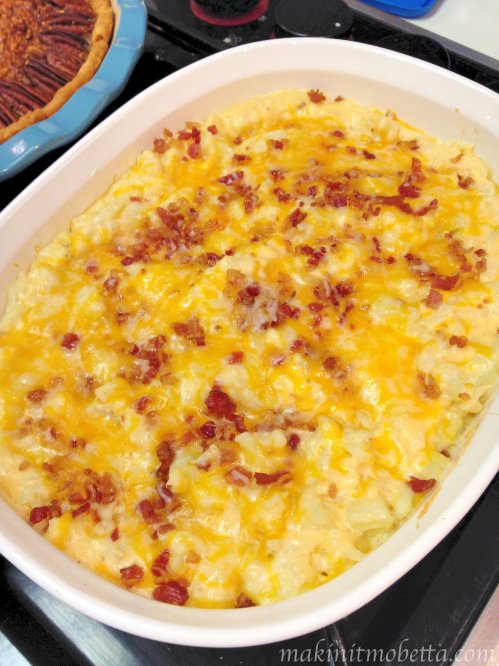 For Thanksgiving, I knew my low-carbing, diabetic husband would have a lack of options for sides, since he would not be eating the awesome stuffing, or the potatoes. (I think we had rice too!) So I made this cauliflower casserole and included lots of cheese-y goodness, and bacon. Because we know bacon makes everything mo'betta.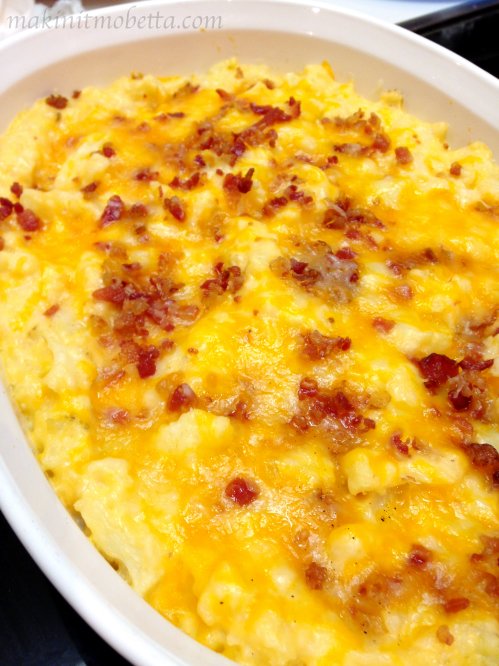 Did it taste like a loaded baked potato? No. It tasted like cooked cauliflower with cheese and bacon. However, it wasn't bad for us non-cauliflower people and it was down right tasty to those who like it (aka my mom. The only one out of the 10 of us.) But, it gave my husband a low carb option, so my job was done.
[amd-zlrecipe-recipe:12]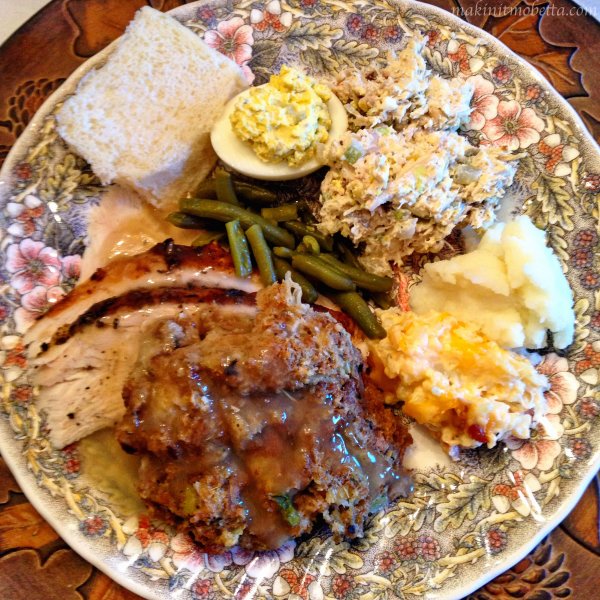 This. This is how you do Thanksgiving. And this (in conjunction with cookies, fudge and egg nog) is why I need to be at the gym right now.
I may be linking up at any of the following – (Monday) , , (Tuesday) ,, , (Wednesday) , , , (Thursday) , , (Friday) , , , ,, , , ,