Glaze makes everything better. Am I right? Brown sugar and balsamic vinegar reduce down to make a glaze that I want to pour on everything. I may have licked that spoon a couple of times too. With the pork loin prepared in the Crock Pot, it makes dinner super easy.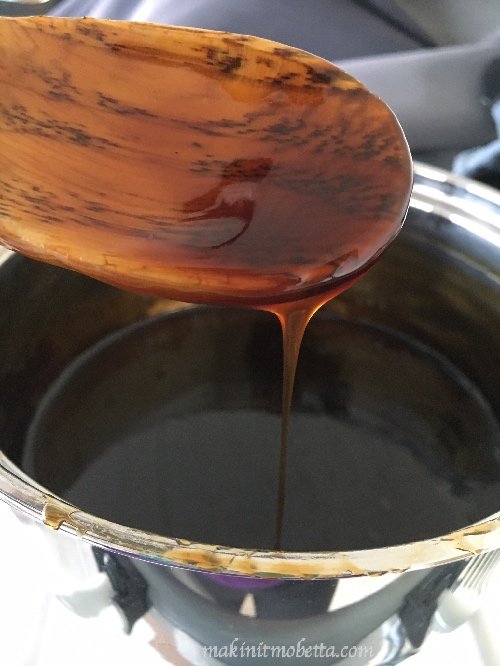 Please excuse the glare from my lovely fluorescent kitchen lighting. Gotta love a 1980's kitchen. Yes, that's sarcasm. And a post for another day. Actually, home renovation is (just) one of the reason's I haven't been blogging of late. We have slowly been doing some work on our house. We've had our windows replaced, we did some painting (a work in process) & have a couple more projects in the works.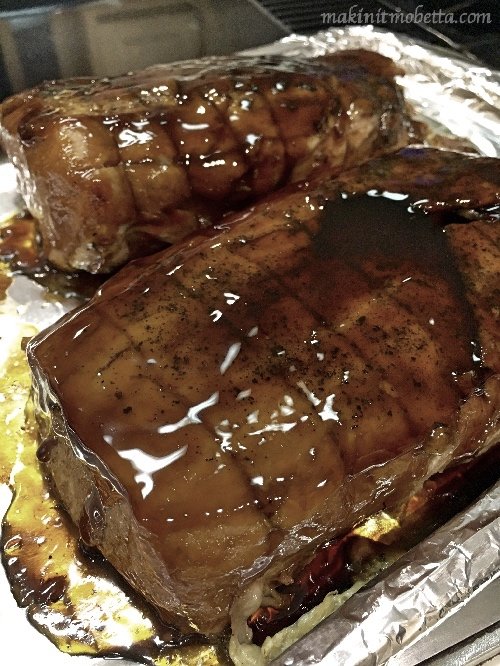 One of the other things keeping me from blogging is my kids' schedules! They are crazy with spring sports! As much as I love them to participate, having 3 kids to get to three different practices has been running me ragged. Which is why I am so happy to have another crock pot recipe to add to my arsenal. I LOVE the convenience of a slow cooker!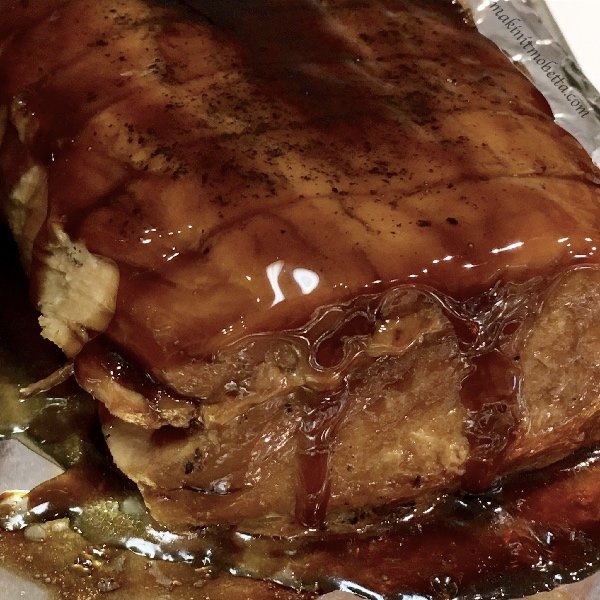 I let my pork loin cook in the crock pot during the day, then made up my glaze and added once the meat was finished cooking. I've seen other recipes do it different ways, but I like this method, because you get that nice thick glaze covering the pork.
[amd-yrecipe-recipe:1]
Recipe source:
I've seen recipes using pork loin and pork tenderloin. Yes, they can be used interchangeably, but keep in mind that the tenderloin is more lean and will dry out quicker, so you may need to adjust your cook time. I also think pork turns out better cooked on low in the crockpot, as opposed to high.
What's cooking at your house? Any home renovations going on? Talk about time consuming and costly! I'd love for the Property Brothers or some HGTV peeps come along and do it all for me! In the meantime, I will be looking for more things to glaze.
Also, if your family is suffering from seasonal allergies like mine, check out yesterday's post for a giveaway of Pfizer Pediatric products!
I may be linking up at any of the following – (Monday) , , , (Tuesday) ,, , (Wednesday) , , , (Thursday) , , (Friday) , , , ,, , , , , (Sunday)