So, if you're all like 'loose…whaaat?' Then I'm with ya. That was my first response when I saw it a while back on Pinterest. Being the Southern gal I am, loose meat is not something I've heard of or eaten before, and honestly, it doesn't sound all that appetizing. But neither does Dump Cake or White Trash Mix and those are the bomb. Apparently loose meat is a mid-western thing. I was curious and decided to give it a try.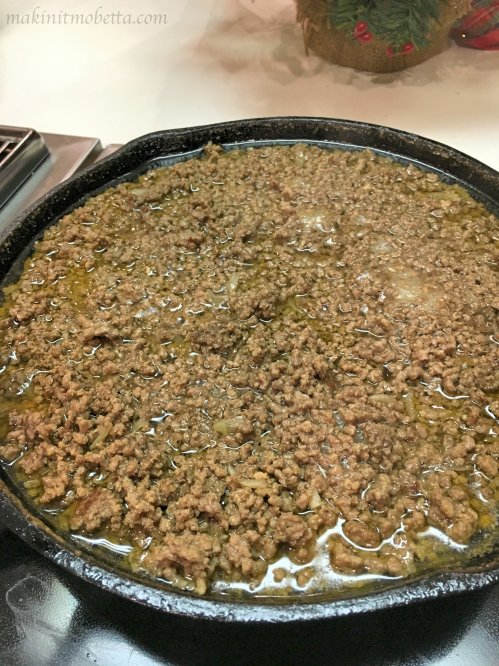 Basically, it's ground beef, simmered in water, broth and seasonings until the water cooks out and the meat is left very flavorful. It kind of looks like a Sloppy Joe, but does not taste like one. It is somewhat reminiscent of Cincinnati Chili in the seasonings used and cooking technique, but without the tomato base. In other words…it's unique and you just need to try it!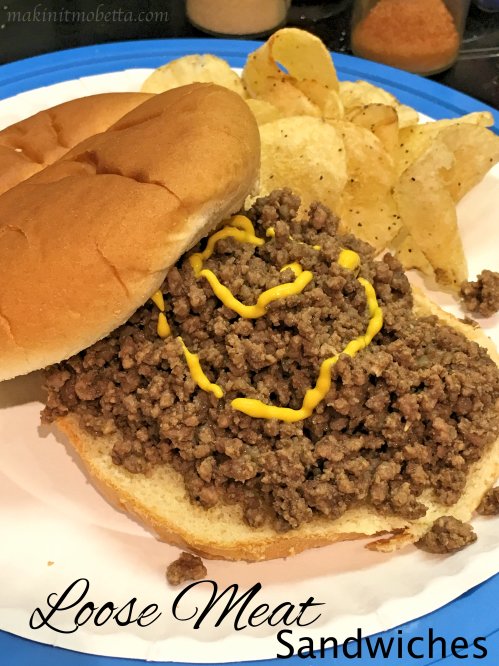 The best thing of all is that my kids liked it. ALL THREE of them. That in itself is nothing short of a Christmas miracle.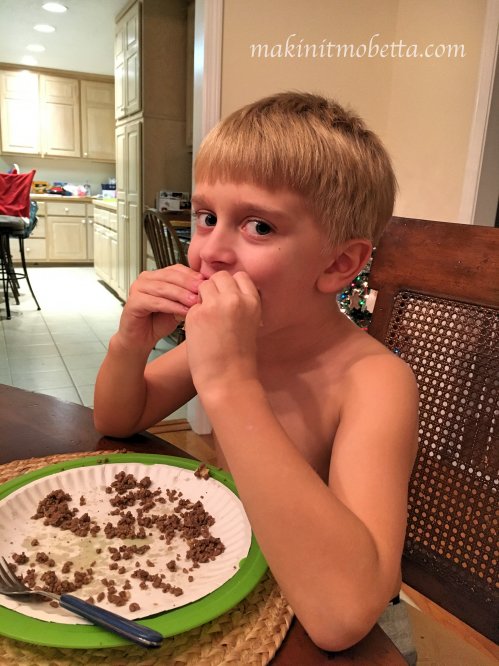 Even more incredible is that my 7 year old, who eats very little meat, LOVED it. He ate two the first night, and ate leftovers on two other occasions. I was thrilled to get some meat in that kid. Don't be jealous over my 'fine china'. And please ignore my son's lack of clothing. Dressing for dinner is optional around here. Dressing at all is optional in his opinion. Ahhh, to be 7. And have no body fat.
[amd-zlrecipe-recipe:10]
Recipe Source:
A sturdy roll/bun is recommended otherwise it's going to get soggy & fall apart. I'm not a fan of soggy bread, so I made sure to cook my beef until almost all of the water was gone. You can leave some "juice" and strain the beef out if you would rather. The bun will soak up some of that broth and I'm sure is pretty good that way too. I used the new King's Hawaiian Hamburger Buns. Traditionally, loose meat is served with pickles and mustard, which I liked. My son opted for ketchup….which he puts on pretty much everything.
So what about you? Familiar with loose meat? I love discovering & learning about popular regional foods.
I may be linking up at any of the following – (Monday) , , (Tuesday) ,, , (Wednesday) , , , (Thursday) , , (Friday) , , , ,, , , ,